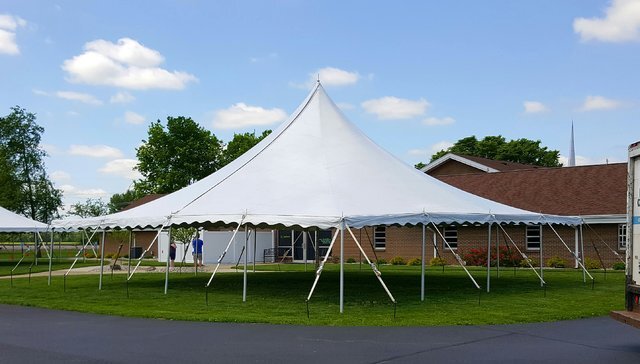 40Ft X 40Ft (1600 Sq ft) Pole Tent for Grass Only
Actual Size: 40ft x 40ft
Setup Area: 50ft x 50ft




40ft x 40ft Pole Tent
Click any of the following links to view these suggested items:
Tables & Chairs Linens Window Walls Solid Walls Lighting Heaters Fans Dance Floors Staging Decorations/Props Concessions/Catering Audio/Video Retro Arcade Games
This classic pole tent from Party Dreams is a great tent for most outdoor activities. These tents use tie-down ropes as anchoring, and can only be installed on grass or softer surfaces, which also makes the overall footprint greater. Add between 2 to 4 feet on each of the width and length dimensions to account for the tie-downs. Ask about our lights, heaters, fans and sidwalls for an unforgettable experience.
Approximate seating capacity: 192
Table Capacity: 24 - 8' rectangle or 16 - 60"rounds
Surfaces: Grass or softer
Height: 15'
Length: 40'
Width: 40'
Bistro Lighting Options:
Option A.- $320.00 (Perimeter Only)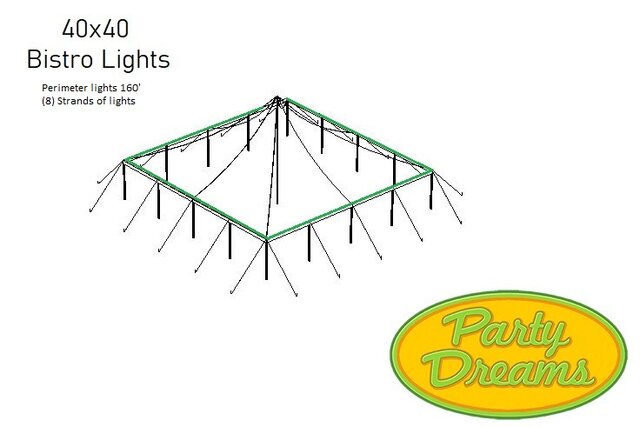 Option B.- $640.00 (Aerial Only)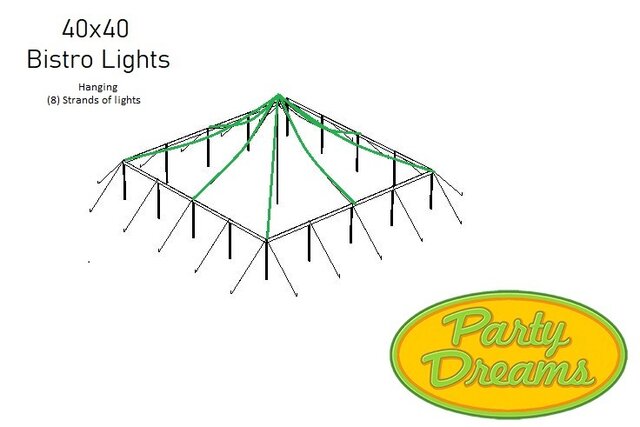 Option C.- $800.00 (Perimeter and Aerial Hang)