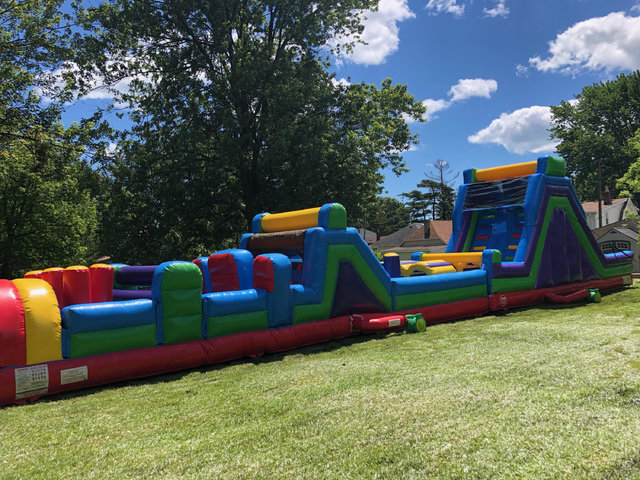 85' Obstacle Course




$500.00

Please call our office for availability.

The 85 Obstacle Course. This structure combines the 85 Obstacle Course with a towering 11 foot tall wall climb and slide to extend the fun. At 85 feet long, this course is a challenge for children and adults alike. Challengers position themselves at the portal-like entrance of the 85 Obstacle Course before they dive head-on into the course. Up ahead is the familiar vertical pop ups followed by the horizontal hurdles leading into a second section of similar challenges. After clearing the second set of hurdles, the challengers must crawl through a tunnel before enjoying the exhilarating climb up and slide down to the finish.
Approx. Dimensions:
length
width
height
85 ft.
11 ft.
13 ft
Customer responsible for electricity.
We do have generators available for an additional rental fee.