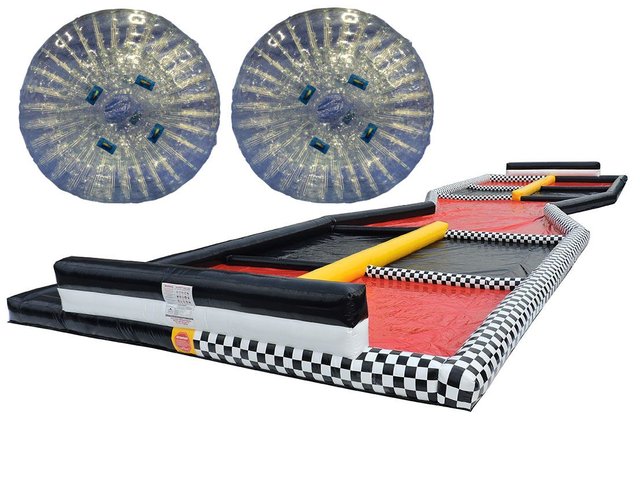 Zorb Ball Human Hamster 75' Race Track




$600.00

Call 248-688-4640 to reserve items.

75 foot long Human Hamster Ball race!
Climb into one of the 9′ Zorb balls and roll like a hamster on the loose! Compete with your friends to see who can make it down the track and back the fastest.
Approx. Dimensions:
length
width
height
75 ft.
23 ft.
6 ft.
Customer responsible for electricity.
We do have generators available for an additional rental fee.