Team Inflatables

Please note these blowers require 1 dedicated 20amp breaker as they sometimes peak at 10 to 11 amps.

No power? No problem just ask about renting one of our generators.
35Ft Obstacle Course 1.5 HP Blower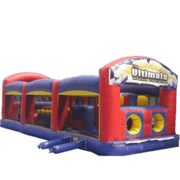 45Ft Obstacle Course 1.5 HP Blower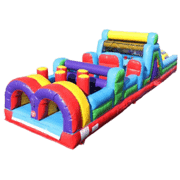 85ft Obstacle Course Two 1.5hp Blowers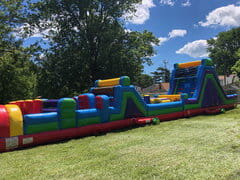 Zorb Ball Race Track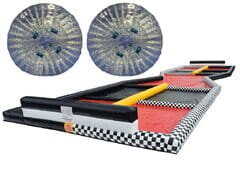 Interactive Five Games In One 1.5hp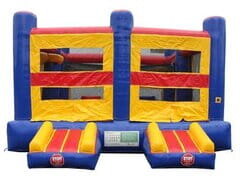 3 Lane Bungee Run 1.5 HP Blower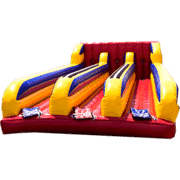 Connect Three Basketball 1.0 HP Blower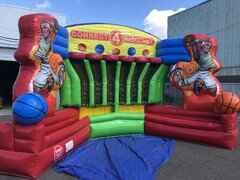 Soccer Darts and Baseball 1.5 blower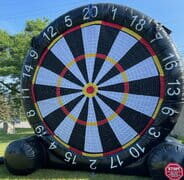 Twister 1.0 HP Blower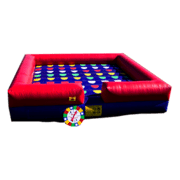 Sky\Air Dancer with Blower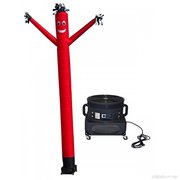 25lb Sandbags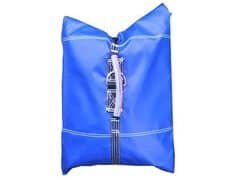 Generator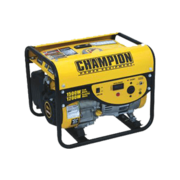 A Michigan inflatable obstacle course rental is one of the best inflatable party rentals available. In Michigan, Party Dreams has some of the strangest inflatable obstacle courses. We have the greatest courses to meet your event, ranging from compact 35′ obstacle courses to our insane 85′ obstacle course! One of Michigan's greatest selections of party rentals can be found at Party Dreams! Our party supplies are excellent for school, church, or corporate picnics as well as birthday celebrations and graduations. There are plenty of large obstacle course rentals that are appropriate for kids as well as teens and adults.
Zorb Ball Race Track Rental
The bizarre world of Zorb Ball racing is yours to explore. Invite your buddies to participate in one of the craziest races you've ever seen. After being inflated, your Zorb Ball reaches 9 feet tall and resembles a cushioned igloo. Once inside, you'll know what the phrase means:

The "Human Hamster Ball"

One person gets inside each ball, and the idea—which may sound absurd—is to walk or run while attempting to catch the second Zorb ball before it reaches the finish line on our lovely race track.
Do you want to square off in a huge Sumo Suit? This is a classic activity that is a lot of fun to participate as well as spectate. Jump into your suit and let the battle begin!
Rent a Gladiator Pedestal Joust! Be Alert! With our Joust, you can time travel for your event. In a medieval jousting duel, challenge your opponent to knock the other from their pedestals with jousting poles. While staying in place, participants use strength, flexibility, and balance. Interactive rental that's well-liked by both adults and teenagers is this jousting game.
Rent a giant inflatable twister! An updated version of the classic game that everyone can play! This entertaining game of twists and turns is undoubtedly hilarious! This inflatable version of the traditional game offers it a unique bounce to amuse you and your pals in an entirely new way. Watch as athletes fight to maintain their stances while attempting to avoid falling onto the mat that is filled with air. There can be ten (10) players playing at once.
Rent an inflatable bungee run! With our inflatable Bungee Run, grab a friend and see who can travel the farthest! The person who can mark their baton the farthest wins. This game is designed for two people to play simultaneously. To play, sprint towards the end of the inflatable with your velcro baton until the bungee cord pulls you back towards the start. This activity is a horizontal version of the well-known bungee jumping. It has appeared on a lot of shows with fierce competition.
Connect 3 Basketball Rental
For your upcoming event or gathering, rent our Connect Three basketball game.

This basketball matchup blends the strategy of a Connect Four game with the rivalry of basketball. To win, your guests must make three consecutive baskets, either horizontally, vertically, or diagonally.

This entertaining game has miniature basketballs and may be played with two or four people. The first person to line up three pieces of the same color wins!

The personnel at Record-A-Hit is devoted and welcoming. They guarantee adherence to all safety regulations.
Rent an inflatable giant darts game! Size counts when you want to add BIG excitement to your event! All the excitement of darts and soccer is combined in the GIANT SIZED inflatable soccer foot dart game. Additionally, it has a movie screen on the rear (not shown in the picture). The internet is going crazy over this 15 foot big dart board! Giant Inflatable Darts have come in high demand as a result of the trending video that has spread throughout social media.