Cooler Igloo 120qt.

$24.50
Multi Day & Long Term Rentals Available

Description
120 qt Igloo Cooler Rental.
Cleaning fee $10.00
Tax and delivery not included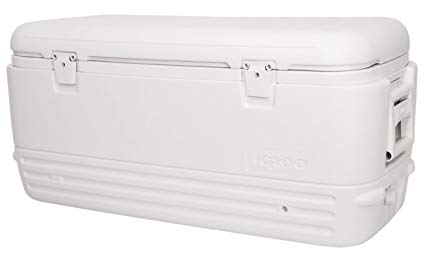 The 120 Quart XL Cooler makes use of state of the art cooling technology to help keep your ice cool for a long time, with a insulated body and UV inhibitors to both block out heat and protect from sun damage. Reinforced handles mean that this ice cooler will be able to more than handle getting bumped around, while a threaded plug allows for drainage and hose hookup.