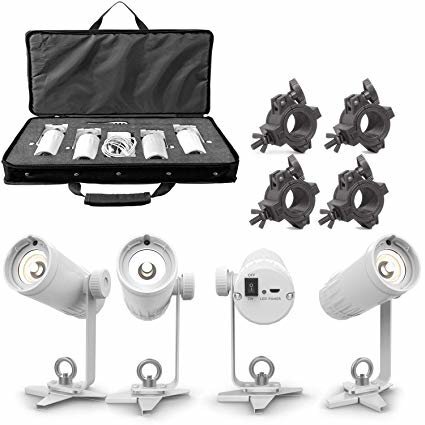 Pin spot lighting 4 pack




$100.00

Please call to reserve this item.

Pin Spot Lighting Rental
Light Source: 1 LED (cool white) 2 W, (725 mA), 50,000 hours life expectancy.
PWM Frequency: 97.3kHz.
Beam Angle: 3°
Field Angle: 6°
Maximum Run Time: up to 10 hours.
Recharge Time: 7 hours.
Illuminance: 3,112 lux @ 2 m.
Input Voltage: 5 VDC, 2.4 A (external power supply: 100 to 240 VAC, 50/60 Hz)