Staging Safety Rail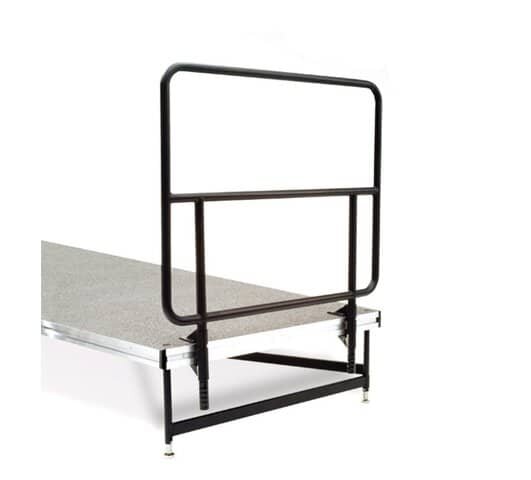 $25.00
Multi Day & Long Term Rentals Available

Description
Safety Rails For Staging Rental
Tax and delivery not included

Price includes 6 or 8 ft rail ONLY.
Are you searching for stage saftey rail rental near me? Party Dreams Wedding & Event Rental has experience workings with stages, runways, catwalks, platforms and risers. We've been renting stages in Detroit for over 10 years.

No matter what kind of event you might be having a wedding, prom, meeting, fundraiser, prsentation, trade show, fashion show, birthday, graduation, anniversary, reunion or grand opening. Your Detroit Michigan Stage Rental should be the best stage equipment possible. Party Dreams Staging uses the industry's leading equipment from StageRight corporation for safety, durability, looks, and capability.
Your stage project is custom, so your Metro Detroit Stage Rental should be custom. You need a rental company who knows what it takes for your next Detroit Stage Rental? When it comes down to it, our professional installers are great to work with and at the end of the day, we care if you had a great experience. We want you to tell your friends, and come back for more!
Your Michigan stage Rental doesn't need to be expensive. Our costs of doing business very competitive in comparison to other rental companies.