Fowling Rental Portable 34inch x 30inch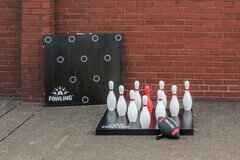 $50.00
Multi Day & Long Term Rentals Available

Description
Fowling Game Rental
We have two styles of potable Fowling / Football Bowling sets. The set you recieve for rental will be subject to availablility.
Tax and delivery not included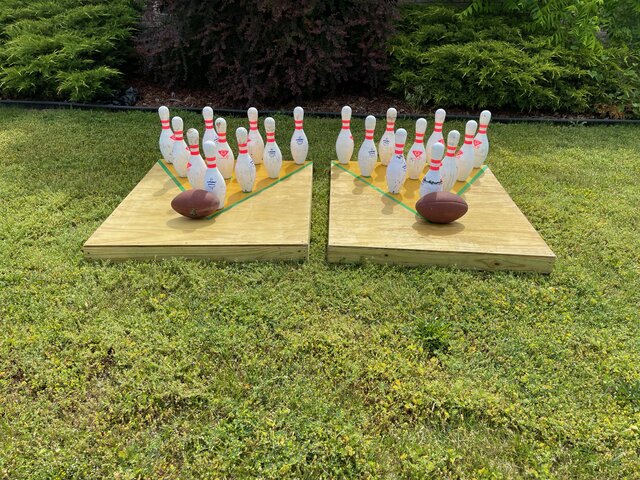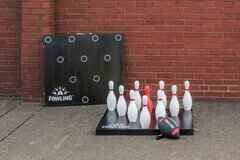 Board dimensions: 34" x 30"
Portable Fowling game set
The game boards pin together and fit the ball, pins, and pump with convenient latches
Knock down all 10 of your opponents bowling pins before they knock your pins down
Win instantly if you knock the center red pin off of the board on any player's first throw of the game
20 weighted composite pins
Two Fowling game boards
One football
One air pump


Our Fowling game rental is the unique new sport of bowling with footballs! Two players per team trying to knock over the opposing pins before all of you own get knocked down! Loads of fun for the kids, and
super competitive for the adults
!