Water Barrel or Cement Block (Non refundable even if not used)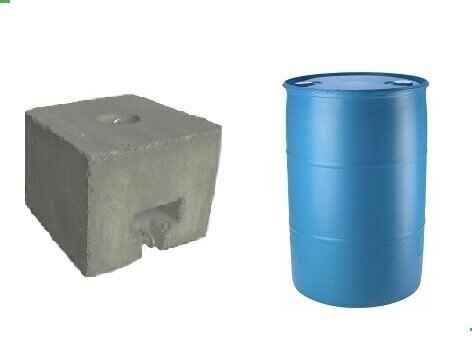 $20.00
Multi Day & Long Term Rentals Available

Description
Water Barrels Rental.
If barrels are not available we will substitue cement block.
Party Dreams will bring out cement blocks or water barrels deppending on availability to anchor down the tent. If the barrels or blocks are not used they are still Non Refundable. If water barrels are used the client is responsible for the water. Barrels are emptied where they are filled.
Tax and delivery not included

Are you searching for water barrel rental near me? We appreciate you choosing Party Dreams Wedding & Event Rental for your upcoming celebration or event. We are Michigan's top provider of tent rentals. We have one of the most broad and large inventories of tent rentals. All of the traditional tent styles, as well as distinctive and modern tent styles, are available for rent from our Michigan-based outdoor tent rental company. We offer a variety of Michigan party tent rentals and event tents, such as huge wedding tent rentals, canopy tents, structure tents, tension tents, frame tents, pole tents, festival tents, and more.
Michigan Wedding Tent Rentals
Are you planning a wedding and searching for equipment to rent for that special day? Party Dreams Wedding & Event Rental has all the wedding rental equipment needed for your outdoor wedding and reception, including outdoor tents, tables, and chairs as well as lighting, staging, and a dance floor.
We have the speciality tents to make your wedding or upcoming event a smashing success with a big inventory of contemporary-looking tension structures and self-supporting frames. Specialty tents from Party Dreams Wedding & Event Rentals offer maximum versatility without compromising on beauty and elegance and are available in a wide range of widths and lengths.
We at our Michigan-based tent rental company wish you luck as you organize your upcoming event and will do everything in our power to make it a success.
50